Congratulations to the Winners of the 2018 Mika Hasler Competition!
Gold Medal Winner: Bensen Kwan - Marimba (pictured right)
Silver Medal Winner: Cindy Ahn - Violin (pictured left)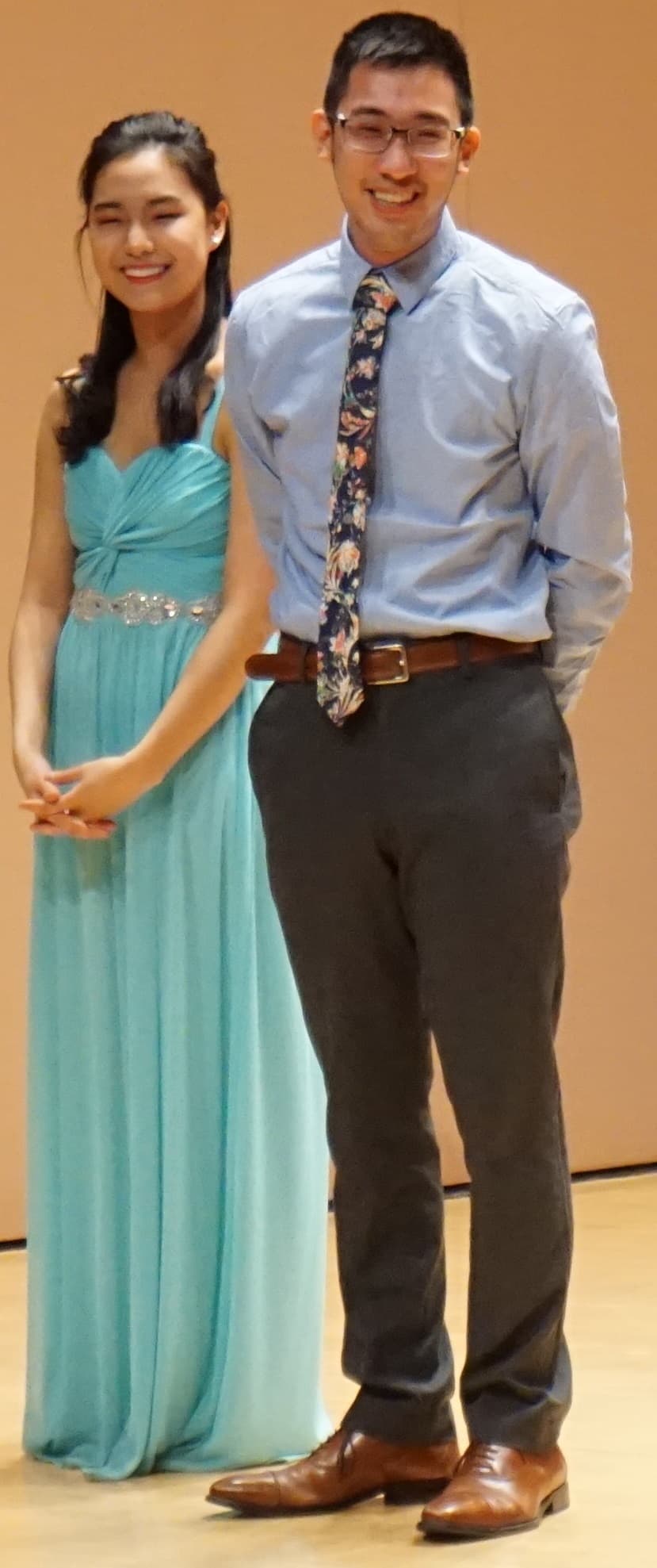 Honorable Mention: Lukas Goodman - Cello
You can view the Winner's Recital Performances for 2018 here: Winner's Recital
Additional photos for the event can be viewed here: 2018 Photos
Visit our tickets page to purchase tickets for upcoming concerts.
You can view the Winner's Recital performances for 2017 here.

Buy Tickets Here
To apply for next year's competition, visit our applications page here: Applications Page
Online donations using all major credit or debit cards are now available!
Please use the Donate button in the top right corner of the website, or right here:
Please click here for more information about the Mika Hasler Competition.